Interview with well-experienced World Champion, Henry Dullink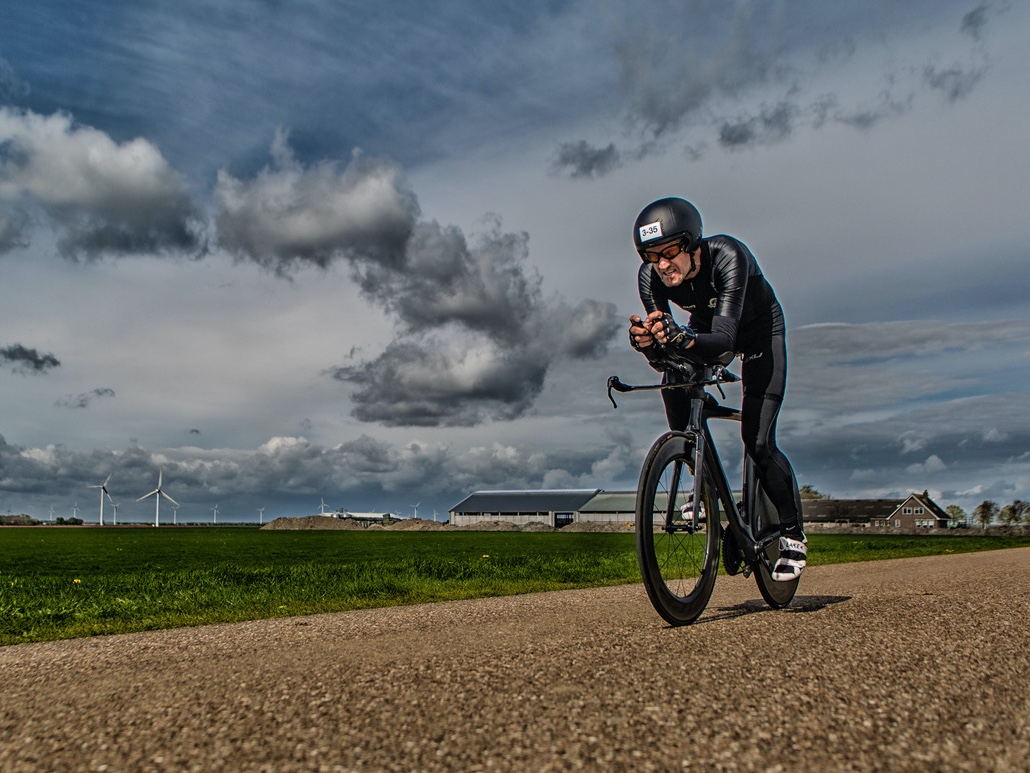 Hello Henry,
in preview to Powerman Alsdorf in August 2021, we would like to introduce our athletes and get to know them:
Please, introduce yourself and highlight some important moments/successes of your athletic career
I am Henry Dullink, 61 years young, living in Amsterdam (The Netherlands) & Le Plan de La Tour (France) as a professional photographer & hardcore run bike run athlete.
I started running at the age of 17. After 10 years being an athletic coach, street cop and 800 meter runner, I got into running business and founded the running franchise formula Run2Day in the Netherlands in 1989. And which I sold in 2012.
At that same year I discovered cycling because I had a running injury. In earlier years I was a trainer/coach and trained together with Bert Streumer. A great runner and also a world class Run Bike Run athlete in his agegroup. Because of him I got into the multisport Run Bike Run. Quickly, I became a decent duathlete, performing in my age group on an international level. In 2014 I became European Champion in Weyer (10-40-5). In 2015 I won the European Championship Powerman in Horst (10-60-10). 2016 was my best year winning EC Powerman Copenhagen (10-60-10) and becoming World Champion in Aviles (10-40-5).
For me that race was my most important one. I knew I could be on the podium but there was one unbeatable, lightweight Spaniard named Manuel Gonzalez Ojea. A great runner. Especially on hilly terrain. But lucky for me: The running course was flat. Normally, I start the first 10 km run not too fast but now I got off hard and it worked out well: I went into T1 as number 2, Ojea 30 sec behind me. The 40 km bikepart went also well and I started the second run as number 2. Number one was still this USA guy named James Hannon with one minute ahead. Only 5 km to go. My mind told me to go for place number 2. But after 500 meters my girlfriend Joyce told me that Hannon didn't look so good. "Step on the gas and no more thinking wimp" , she said resolute. Sixty seconds became 40 seconds and became 10 second. On the last 100 meters I passed him and won by 4 seconds! My best race ever. I learned a lot that day!
Unfortunately I got injured in 2017 at my back. In 2018 a doctor luckily found out what the problem was. On my way back into racing again I hurt my ankle in 2019. It had to be operated and it took me another year to heal. But now I'm back, with a fresh mind & body and looking forward to race and see my Run Bike Run friends again!
From your personal perspective, what is special about the run-bike-run format of Powerman World Series?
Powerman races I like most, because the run distance is weighted almost equally to the bike distance. So if you are a better runner than a cyclist or vice versa: The best athlete wins. Also very important: Powermans are non-drafting regarding the bicycle part! It's a time trial. It is only you and the road! At draft races mostly the best runner wins. Not fair! The distance of a Powerman is also doable for a few races per year. You can recover quickly. Powermans are also well organized. You pay your registration fee and you get a good return on investment! A small critical note: There could be a little more attention towards the age groups, especially the award ceremony. It is often hours later than the elite. But I want to end this question positive: The brand Powerman is a good initiative for our duathlon sport.
How often did you compete at Powerman Alsdorf and what is you personal highlight regarding this particular race?
Sorry, but this year will be the first time for me. From some colleagues I heard Alsdorf is organized very well. And this year there will also be the European Championship Middle Distance. So that was an easy decision to make.
What is your "don't-miss-race"?
For me there is no "don't-miss- race". I look where the European & World Championships will take place. Then I decide which races I do. But maybe after doing Alsdorf I have one! ?
How does a typical training week looks like in your preparation for a Powerman race (apr. 2 month proir to the race)?
Together with my trainer Jeroen van Geelen we make a plan for a whole year. It depends if I live at that moment in France or Holland. France is very hilly. But when I am in Holland, I weekly train between 10 - 14 hours.
Those hours consists of one long easy run, an interval run, a day rest, one brick training (bike/run/bike/run etc.), a hard interval bike training , a long bike ride and one training with long intervals on the bike or running.
Core & massage once a week. My massage I consider as the most painful moment from the week. But no pain, no gain…. ?
Despite the current uncertainties of racing in 2021, do you have a competiton schedule in mind?
April 3: Dutch National Championships Middle distance Run Bike Run Almere
Mai 2: Dutch National Championships Short Distance Hoogerheide
Mai 23: Run Bike Run Oudenaarde ( Belgium)
June 13: Run Bike Run Kortrijk (Belgium)
July 11: Powerman Embrun (France)
August 15: European Championships Powerman Alsdorf
September 15: World Championships Middle Distance Almere
Oktober 2: World Championships Long Distance Powerman Viborg
Of course all depends how corona wil develop. Let's keep our fingers crossed.
Last but not least: What are your best advices for athletes who want to participate in a Powerman race?
Whew, that's a difficult one. So much to tell about doing your first Powerman race. Of course thé most important one: Don't start too fast on the first 10 km. Second: Do a few longer bricksessions to feel how your calves behave. If you feel small cramps: Use a compression tube on raceday. Works great! And finally: Enjoy your Powerman!
Thanks for sharing your experiences and insights with us! We wish you the best for your individual and athletic goals.
We are excited to see you racing in Alsdorf on August 15th, 2021.
More interviews from top Powerman duathletes
Alice Hector
Jan Petralia
Daan de Groot
Talles Medeiros
Diego van Looy
Share this post
---