Interview with Local Hero Steffi Jansen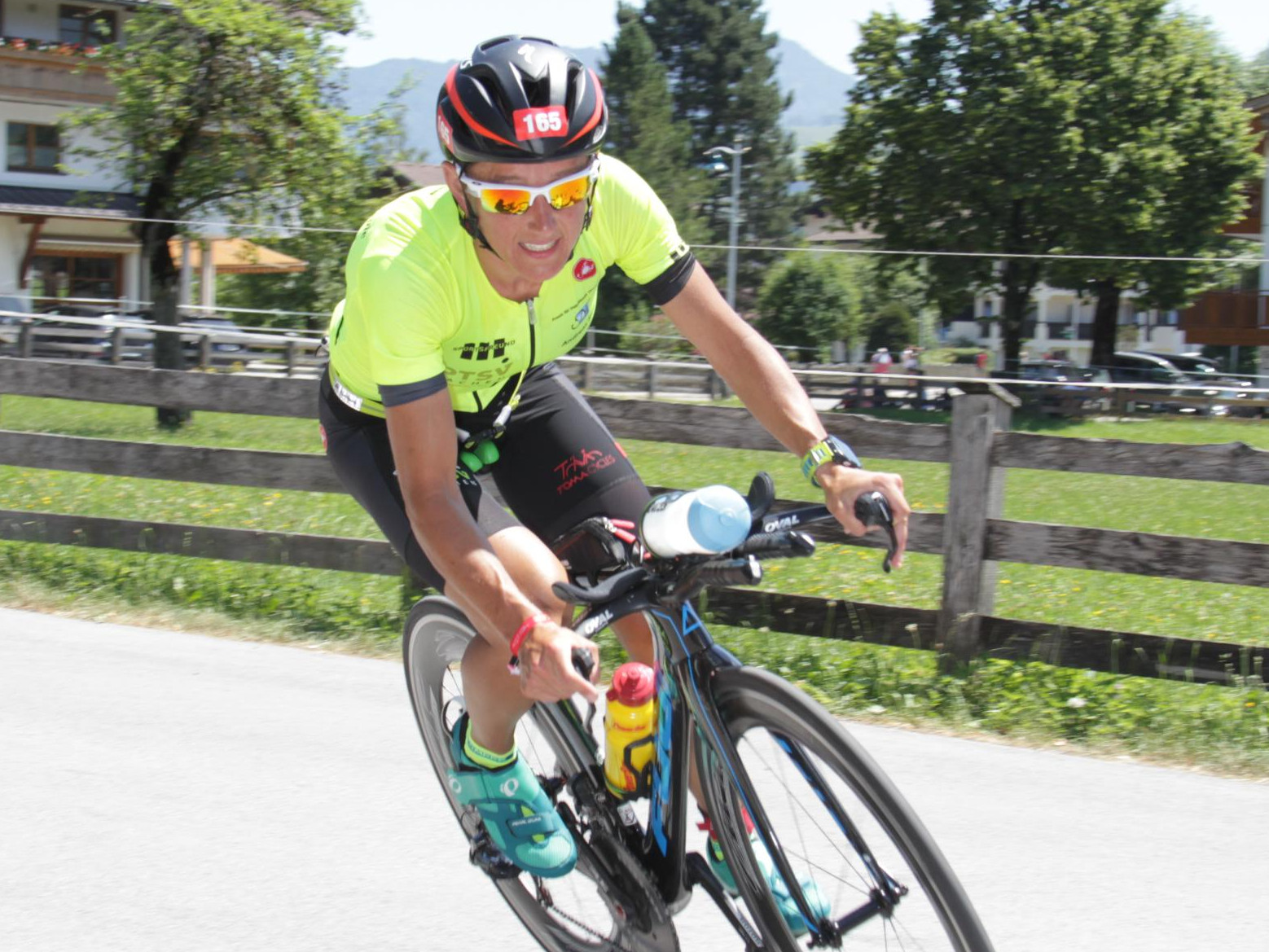 Hello Steffi!
in preview to Powerman Alsdorf in August 2021, we would like to introduce our athletes and get to know them:
Please, introduce yourself and highlight some important moments/successes as athlete
My name is Steffi Jansen and I'm 39 years old. In my childhood I played tennis ambitiously. Due to my job in sports and rehabilitation, endurance sports have become more and more important to me. In 2011, I started my first triathlon attempts, although swimming has always been my weakness. So, I first concentrated on duathlon. At the Duathlon World Championships in Nancy 2012 I finished 3rd in my age group and got really excited about duathlon and decided to extend my training and ambitions. Nevertheless, I mainained racing in triathlon events: 2013 I completed my first long-distance triathlon and in 2014 I had already qualified for the IRONMAN Hawaii.
From your personal perspective, what is special about the run-bike-run format of Powerman World Series?
In the Powerman format, the second run is always longer than in the classic duathlon. Since the third part is the toughest anyway, it makes any Powerman race more demanding.
How often did you compete at Powerman Alsdorf and what is your personal highlight of this particular race?
For me it's a race on my doorstep and I've enjoyed a lot of familiar faces covering the race course and cheering in recent years. That motivates even more. Thanks to a great organizing team and the extremely hard-working race management, the atmosphere is great every year. Even bad weather couldn't prevent this ... :-)
Have you participated in any other Powerman World Series races? If so, what is your "don't-miss-race"?
Apart from Alsdorf, I only got to know Powerman Geel (Belgium) and Horst (NL). I competed in the Powerman Horst (EC) for several years and it was also a great event.
How does a typical training week looks like in your preparation for a Powerman race (approximately 2 month prior to the race)?
My overall goal for a season is usually triathlon. In this respect, the three disciplines are spread over seven days a week. I usually have 1-3 sessions a day on my schedule, depending on my work.
Despite the current uncertainties of racing in 2021, do you have a competiton schedule in mind?
Unfortunately, no! My favorite race would have been early in the year and I quickly said goodbye to this dream. If something is still possible later throughout the season, I'll be happy. But serioous planning doesn't start until 2022. The main thing is that the Powerman Alsdorf is certain this year! ;-)
Last but not least: What are your best advices for athletes who want to participate in a Powerman race?
The most important thing is to know what a fascinating sport duathlon is. Compared to triathlon, the second run at the end makes it considerably harder because swimming is a completely different load. Here it is decided who can torture themselve the most. For me it's a very HONEST racing format. I definitely recommend enough hard brick sessions for beginners ...
Thanks for sharing your experiences and insights with us! We wish you the best for your individual and athletic goals.
We are excited to see you racing in Alsdorf on August 15th, 2021.
More interviews with top Powerman athletes
Alice Hector
Jan Petralia
Daan de Groot
Talles Medeiros
Diego van Looy
Michele Paonne
Seppe Odeyn
Share this post
---