Interview with the Danish duathlete Marie Buchvoll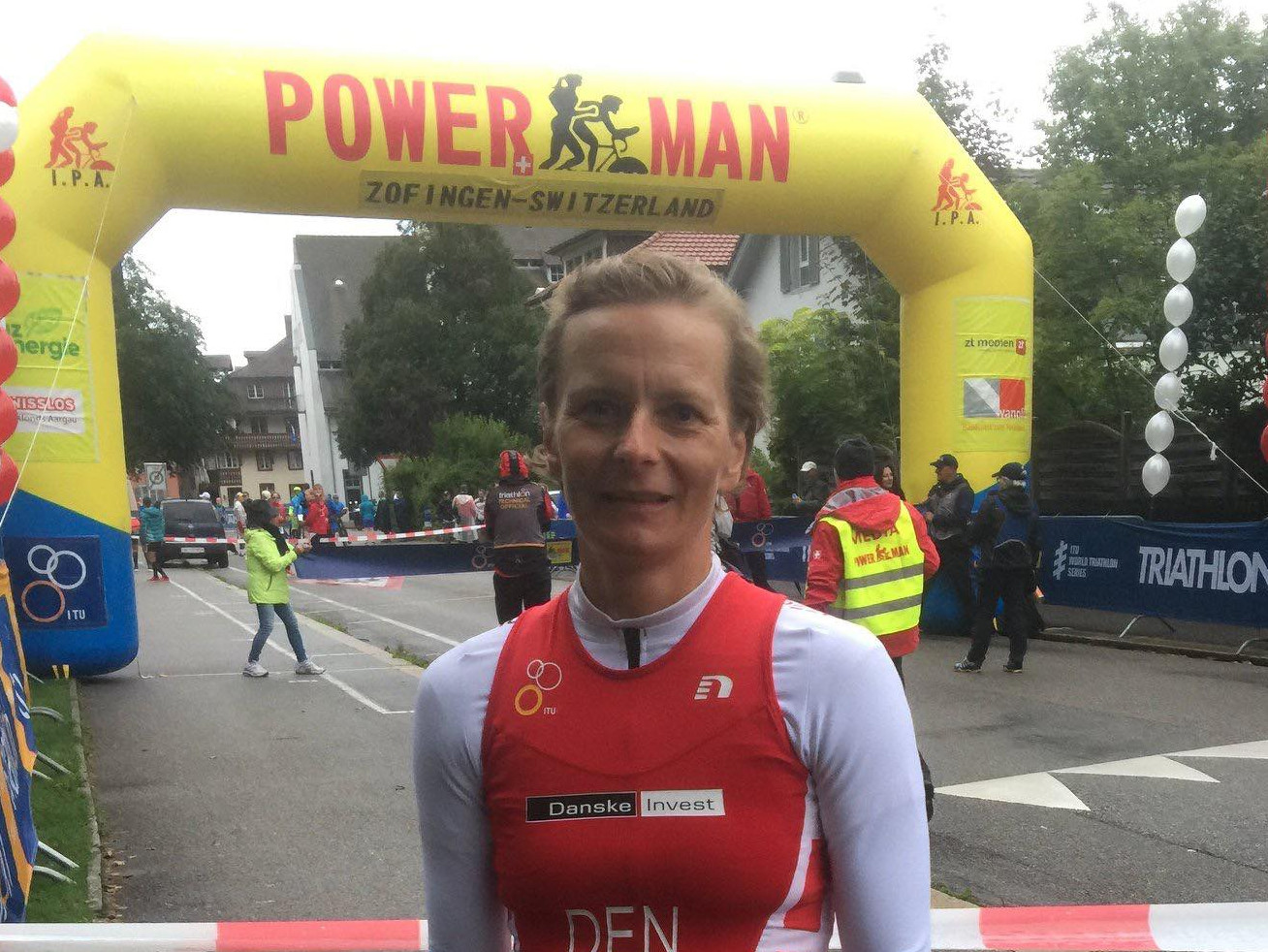 Hello Marie,
in preview to Powerman Alsdorf in August 2021, we would like to introduce our athletes and get to know them:
Please, introduce yourself and highlight some important moments/successes as athlete
My name is Maria Buchvoll, I am 44 years old and live in the northern part of Denmark. I train in Aalborg Triathlon Club, a small club with about 130 members. I have always been active. Riding, playing football, gymnastics, fitness and a lot of running.
How did you become a duathlete?
I started doing triathlon in 2011/2012 with a group of friends on the short distance. Just for fun, riding my city bike. I loved the combination swim/bike/run but I was incredible bad at swimming. I was quite good at swimming breaststroke in my childhood but had a riding accident that caused a lot of breathing difficulties for me and I never found back to swimming after this when I was a child.
I joined the triathlon club in early 2013 and jumped right into the internal club competition. We competed in the different disciplines and my first duathlon was great but also extremely hard. I learned swimming but I was surprised how hard that was as an adult. And even today after many hours in the pool, I still suck at it.
From your personal perspective, what is special about the run-bike-run format of Powerman World Series?
But I became better and better at biking and running and in 2016 I participated in my first Powerman race: the European Championships in Copenhagen on the middle distance. It was fantastic and I finished 5th only a few seconds from 4th place. Next year I went to Sankt Wendel and got a bronze medal, I was so proud of this result. Sankt Wendel is quite brutal and feels a lot like Zofingen. Zofingen was something I could hear people talk about with big big big respect and I was curious but not ready for such a long distance yet. Then I did Vejle/Denmark 2 years in a row and 2018 was the year I had a silver medal at EC there. This year I took the opportunity and went to Zofingen, I wanted to know what all the fuss was about. It was stunning but also the hardest I have ever done in my entire life. I had a great first run and a very nice bike split but I was fighting on the second run, my stomach was causing me a lot of trouble and I thought I would never reach the finish line. I came in 4th which was a fantastic result, but I wanted to do better.
How often did you compete at Powerman Alsdorf and what is you personal highlight of this particular race?
In 2019 I decided to go to Alsdorf together with a trainingbuddie, Mads. We felt so welcome and enjoyed being in the city the day before the race. Atmosphere was great! Race morning was with snow in the air. We had NOT expected that and discussed what to do with clothes. We did not want to spend a lot of time in transition but getting too cold on the bike could be "the end" so we decided we would ride with a jacket, toe covers, gloves and a beanie under the helmet. This was a very wise decision. Gun went off and we both had a great race, small laps around the city on the run and spectators cheering was great. Bike route was fast and 60 km just flied away. The final run was really hard and I was not really sure where I was amongst the women in my ag, but I was very happy when I reached finish line and ended 2nd. I hope we will be able to race in Alsdorf in August this year, fingers crossed for Covid-19 not destroying this again!!!!
Have you participated in any other Powerman World Series races? If so, what is your "don't-miss-race"?
In 2019, I also went to Zofingen again. That year, I was stronger and I knew what was waiting for me in the Swiss alps! I had a great race and only a bit stomach trouble this time. I finished 2nd and had the most beautiful silver medal. This was my biggest result to date.
How does a typical training week looks like in your preparation for a Powerman race (apr. 2 month prior to the race)?
My training before doing middle distance duathlon is both speed work and longer training sessions. I do 2 x hard bike rides with intervals and brick run pr week. In total it adds up to 12-13 hours bike and run training pr week. And then some swimming, yoga and core training.
Last but not least: What are your best advices for athletes who want to participate in a Powerman race?
My best advise to athletes curious about duathlon: Just do it. It is AWESOME and much harder than you think, but in a fantastic way. When ever you go to a Powerman race, the atmosphere is great.
See you in Alsdorf!
More interviews with top Powerman athletes
Alice Hector
Jan Petralia
Daan de Groot
Talles Medeiros
Diego van Looy
Michele Paonne
Seppe Odeyn
Share this post
---