Interview with the determined Dutch duathlete Ann Schoot Uiterkamp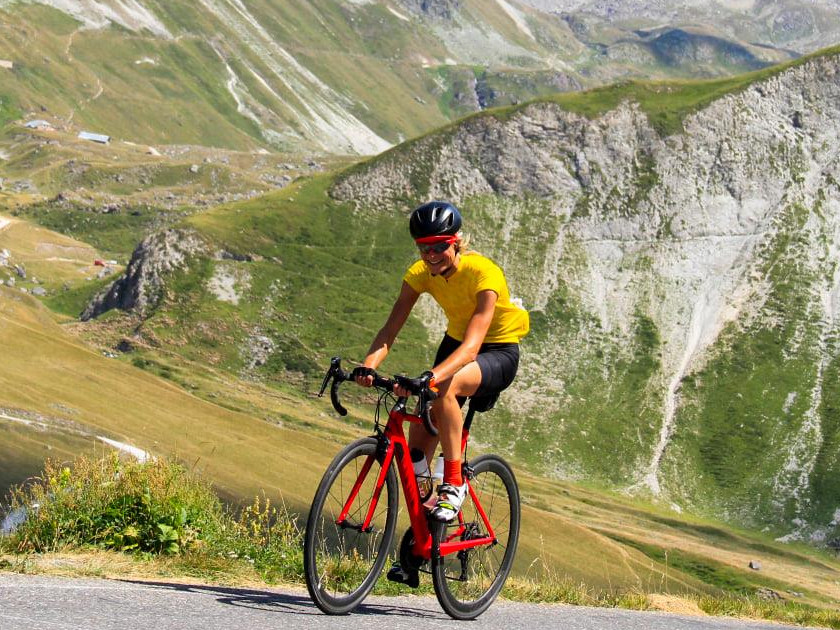 Hello Ann,
in preview to Powerman Alsdorf in August 2021, we would like to introduce our athletes and get to know them:
Please, introduce yourself and highlight some important moments/successes as athlete
Hi! I am Ann, 35 years old.
I live in Utrecht, the Netherlands. As a duathlete, my focus is on long distance duathlon. Initially, I started my duathlon career in the Dutch competition and the Grand Prix competition in France. Two years ago, I made the switch to the long distance. It seemed exciting me to really train and live towards big long distance races. My first long-distance experience was the World Championship Long Distance Powerman Zofingen in 2018, were I won my age group. Following this first successful experience in 2018, in 2019 I came in fourth at WC LD Powerman Zofingen within the elite field and I became 2nd at the Dutch Championship LD. The Powerman races are one of my favourites. Every race is a wonderful experience! Besides performing in the race itself, I love the intensive training trajectory towards it. Aside from the satisfaction of racing itself, duathlons contribute to my personal development too. In recent years, I have learned a lot about myself. For instance what are the best ways for me to attain results, what things are distracting me and how to cope with that. I apply these lessons to improve my performance in the sport and they are very inspirational for my work too. I work at the University of Applied Sciences Utrecht in a combined human capital management and finance function. My ambition is to make a switch soon to be able to work for one hundred percent in human capital management. The reason is that I discovered that I am much more passionate about empowering people, stimulating development, happiness at work, vitality and good leadership. To me, peoples are so much more interesting than figures!:) Wherever I go, I try to inspire people to play sports. To me, playing sports is such a valuable enrichment of my life. I wish that everyone may experience this!
How did you become a duathlete?
As a student, I once signed up for a triathlon. I went there with an old mountain bike and immediately liked the sport. After that initial experience, I competed in multiple triathlons. However, the swimming was not my cup of tea. I didn't like it and I was not good at it at all. Naturally, both go hand in hand. Time after time, I was one of the very last contenders to get out of the water. For me, the real race started on the pedals. Despite my slow start, I managed to get back to the top of the individual- and team fields by biking and running fast. Once I made the switch into my first duathlon, I was sold, what a great experience to immediately start the race at the front! Since that moment onwards, no more swimming for me. Duathlon is my sport!
From your personal perspective, what is special about the run-bike-run format of Powerman World Series?
The Powerman World Series is great because of the completion element during the year in which the result of all races are added up. All the individual races are well organized. Organizers are friendly and helpful. The sphere amongst the participants is warm and friendly. Time and again, I feel grateful to be part of the Powerman community!
How often did you compete at Powerman Alsdorf and what is your personal highlight of this particular race?
My only experience was Powerman Alsdorf in 2019. Some people might remember this race, the extreme cold edition. What a tremendous experience to race on the highway! I really liked the great atmosphere, excellent organization and friendly, supportive and interested organizers. Despite all of this, my race performance was a complete disaster. I couldn't cope with the cold at all, my body felt frozen and speed was nowhere. Bottom line, my performance can only be better this year. Looking forward to entering the exciting Alfsdorf arena again this year!
Have you participated in any other Powerman World Series races? If so, what is your "don't-miss-race"?
Yes, I participated in Powerman Zofingen and Powerman Maffra, too. I would highly recommend participating in both races. Zofingen LD is a real adventure and challenge to finish. Spectators stand in the village and on the mountain with music and cow bells. It is amazing to push everything out of yourself while being surrounded by tremendous nature.
I like that Maffra is organized during Spring time. It is a good place to be in Spring time due to the good weather conditions. The course is hilly and the organizers are extremely helpful. It is a great way to experience the Portuguese culture and to combine the race with sightseeing in Lisbon.
How does a typical training week looks like in your preparation for a Powerman race (apr. 2 month proir to the race)?
Generally speaking, I do have specific cycling and running days. With alternation between interval and endurance trainings. I try to combine as many as possible trainings with training buddies from my triathlon and cycling club. Hopefully, we can train soon again with groups. I really enjoy to train together!
Despite the current uncertainties of racing in 2021, do you have a competition schedule in mind?
Yes, mainly the Powerman races, European and World Championship.
Last but not least: What are your best advices for athletes who want to participate in a Powerman race?
Focus on your own race, your own race plan. Don't let yourself get disturbed by for instance what other competitors are doing or thoughts about the race result. Try to enjoy your training and the race as much as possible, it is a great adventure! Just smiling do it!
Thanks for sharing your experiences and insights with us! We wish you the best for your individual and athletic goals.
We are excited to see you racing in Alsdorf on August 15th, 2021.
Visit Ann's athlete profile
More interviews with Top Powerman athletes
Alice Hector
Jan Petralia
Daan de Groot
Talles Medeiros
Diego van Looy
Michele Paonne
Share this post
---