Interview with age group Vice European Champion, Torsten Wambold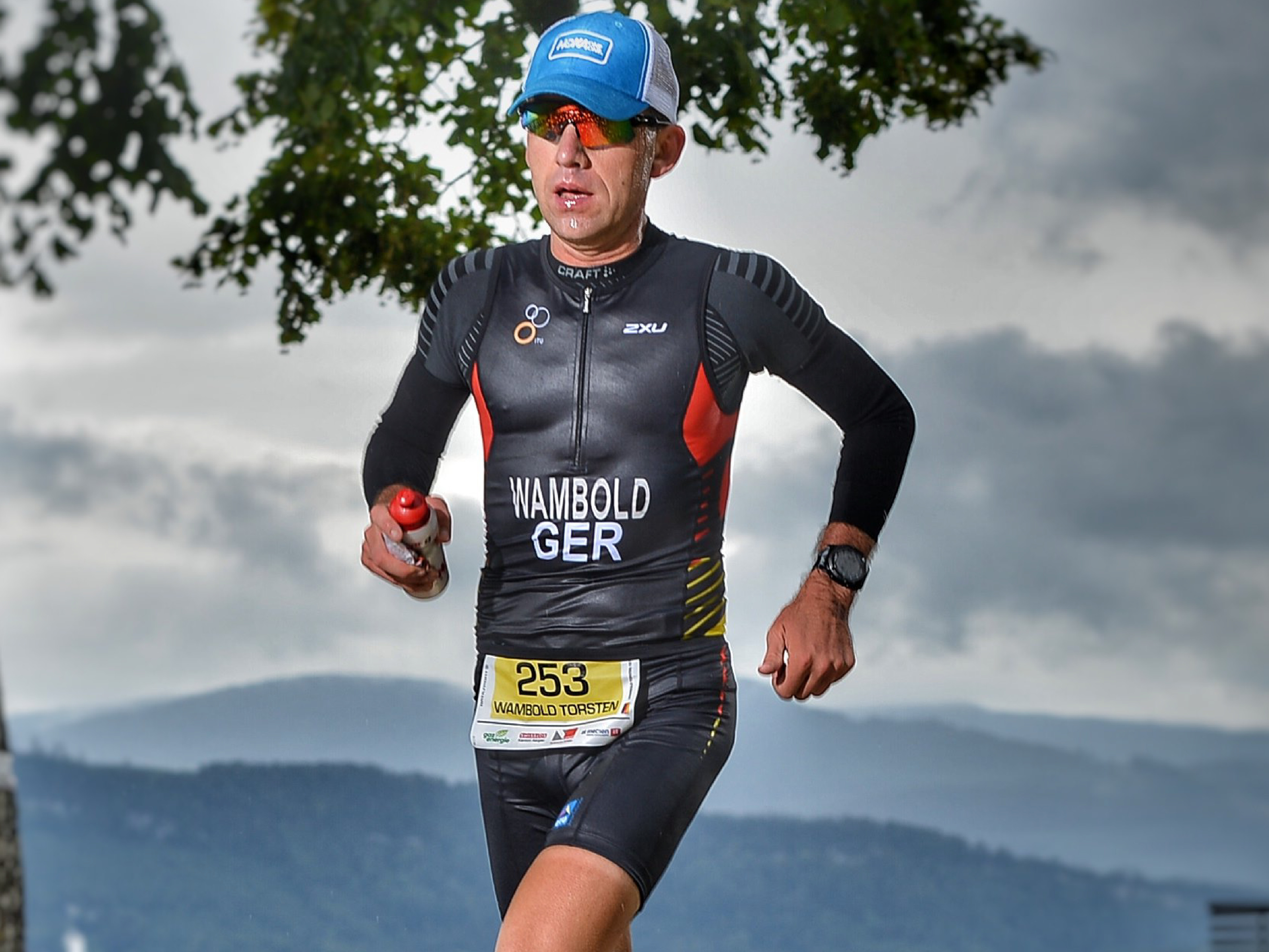 Hello Torsten,
in preview to Powerman Alsdorf in August 2021, we would like to introduce our athletes and get to know them:
Please, introduce yourself and highlight some important moments/successes as athlete
I´m Torsten Wambold (SSG Bensheim Triathlon), a 45-year- old German age group duathlete and live in Bensheim. Some of my personal highlights as a duathlete are my 2nd Place at the European MD Championships in Viborg 2019, 3rd Place ITU LD World Championships in Zofingen 2017/18, 2nd place at the German MD Championships in Alsdorf 2018. I have a passion for endurance sport, like to ski, hike and like to travel and meet people.
How did you become a duathlete?
I used to be an elite amateur cyclist for about 20 years, raced in both Europe and the USA. But I also liked to run during the off season. My first Duathlon was an XC duathlon at the age of fifteen in my hometown. The next duathlon was the POWERMAN Florida 2008 which I finished 3rd overall. I love road cycling but 2014, I decided to focus on running as well and did some trail running. However, I quickly remembered that I liked the combination run- bike run… especially because cyclist are bad swimmers. Since then, I call myself a duathlete.
From your personal perspective, what is special about the run-bike-run format of Powerman World Series?
I prefer longer distances, that's why the POWERMAN series is a perfect fit for me. It´s not about the speed, you must be a complete athlete. You must have the endurance and especially the right mindset to push yourself and deal with possible mistakes.
How often did you compete at Powerman Alsdorf and what is your personal highlight of this particular race?
I competed three times in Alsdorf and have seen the race in all different weather conditions: From freezing cold and icy rain, wind and rain to sunny hot day. Great to see how the event organizer, Patrick, and his teams raised the bar each year to have a great event for all athletes, spectators and the sport of duathlon.
Have you participated in any other Powerman World Series races? If so, what is your "don't-miss-race"?
Yes, I competed inmany POWERMAN races. Unfortunately, some events do not exist anymore but I still hope duathlon will have a "revival" and get´s more publicity and support! I competed 5 times at POWERMAN Zofingen and this would be my "don´t miss race". When it comes to Germany…well then you must be in Alsdorf for sure!
How does a typical training week looks like in your preparation for a Powerman race (apr. 2 month proir to the race)?
The closer you get to the event, the more specific gets your training. Meaning: Some specific intensity on the bike or run but also the transition is important to practice.
The bike training will mainly happen on the TT bike, to get used to the position. I will do longer endurance rides and some hill work. Running will include track workouts for some speed with some longer tempo runs. Key is to get injury free to the starting line.
Despite the current uncertainties of racing in 2021, do you have a competition schedule in mind?
Tough call… I´m signed up for POWERMAN Zofingen in May and POWERMAN Viborg in October. I´m sure I will do some smaller running events because you do not need such specific planning/ training for it.
Last but not least: What are your best advices for athletes who want to participate in a Powerman race?
"Just DU it". Don´t be afraid, about what you hear about duathlon that it is too hard. Of course, you need to prepare yourself and train. During the race: Don´t go out too hard, don´t give up and believe in yourself. The duathlon community will help you thrugh it, it´s one big family.
Thanks for sharing your experiences and insights with us! We wish you the best for your individual and athletic goals.
We are excited to see you racing in Alsdorf on August 15th, 2021.
More interviews from top Powerman duathletes
Alice Hector
Jan Petralia
Daan de Groot
Talles Medeiros
Diego van Looy
Cyril Ricci
Share this post
---