2G-Regel beim Powerman Alsdorf 2022 // 2G - rules at Powerman Alsdorf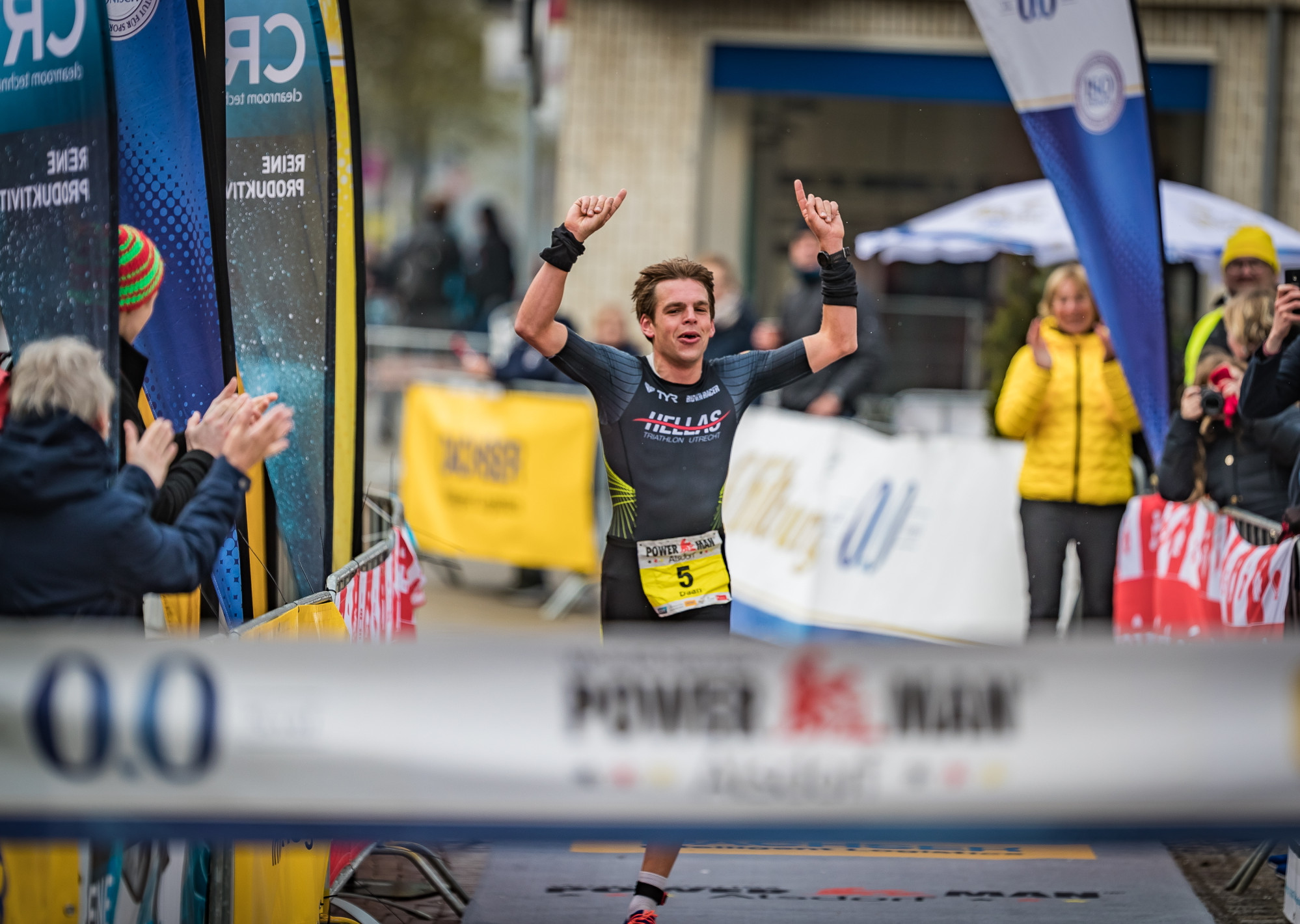 Liebe POWERMAN Alsdorf Gemeinde,
am 10. April 2022 finden beim Powerman Alsdorf die Europameisterschaften und die Deutschen Meisterschaften im Duathlon über die Distanz, 10 Kilometer Laufen, 60 Kilometer Radfahren und 10 Kilometer Laufen, statt.
Neben den Deutschen Meisterschaften über die Duathlon-Mitteldistanz und den Duathlon-Europameisterschaften über die Mitteldistanz finden am 10. April 2022 in Alsdorf auch die Deutschen Duathlon-Meisterschaften über die Sprintdistanz statt.
Die Sprint-DM findet erstmals in Alsdorf statt. Gestartet wird über die Distanzen 5 Kilometer Laufen, 20 Kilometer Radfahren und 5 Kilometer Laufen.
Alle schon gemeldeten Teilnehmer*innen der Sprintdistanz, können für ein Startgeld in Höhe von 10€ auf die Deutsche Sprintdistanz Meisterschaft umgebucht werden.
Aktuell gehen wir davon aus, dass unser Event unter den Corona 2G-Regeln (geimpft und genesen) stattfinden wird. Bitte berücksichtigt dies für eure Wettkampfvorbereitung.
Wir haben den Genehmigungsantrag für den POWERMAN Alsdorf bei der Stadt Alsdorf eingereicht und rechnen mit einer schnellen positiven Rückmeldung. In den Vorgesprächen wurde uns dies signalisiert.
Bis dahin ist allerdings das Wichtigste, dass alle gesund bleiben und wir uns alle fit im kommenden Jahr in Alsdorf sehen.
Dear Powerman Alsdorf family,
On April 10th, Powerman Alsdorf will host the European and the German Duathlon Championships of 10k running, 60k cycling, 10k running. Additionally, the event organizer Marathon-Club Eschweiler will provide an open sprint race of 5k running, 20k cycling and 5k running. All competitions are non-drafting races.
We currently assume that our event will take place under the Corona 2G rules (vaccinated and recovered). Please take this into account for your competition preparation.
We have submitted the application for approval for the POWERMAN Alsdorf to the city of Alsdorf and we expect positive feedback as soon as possible. This was signaled to us in the preliminary talks.
Share this post
---